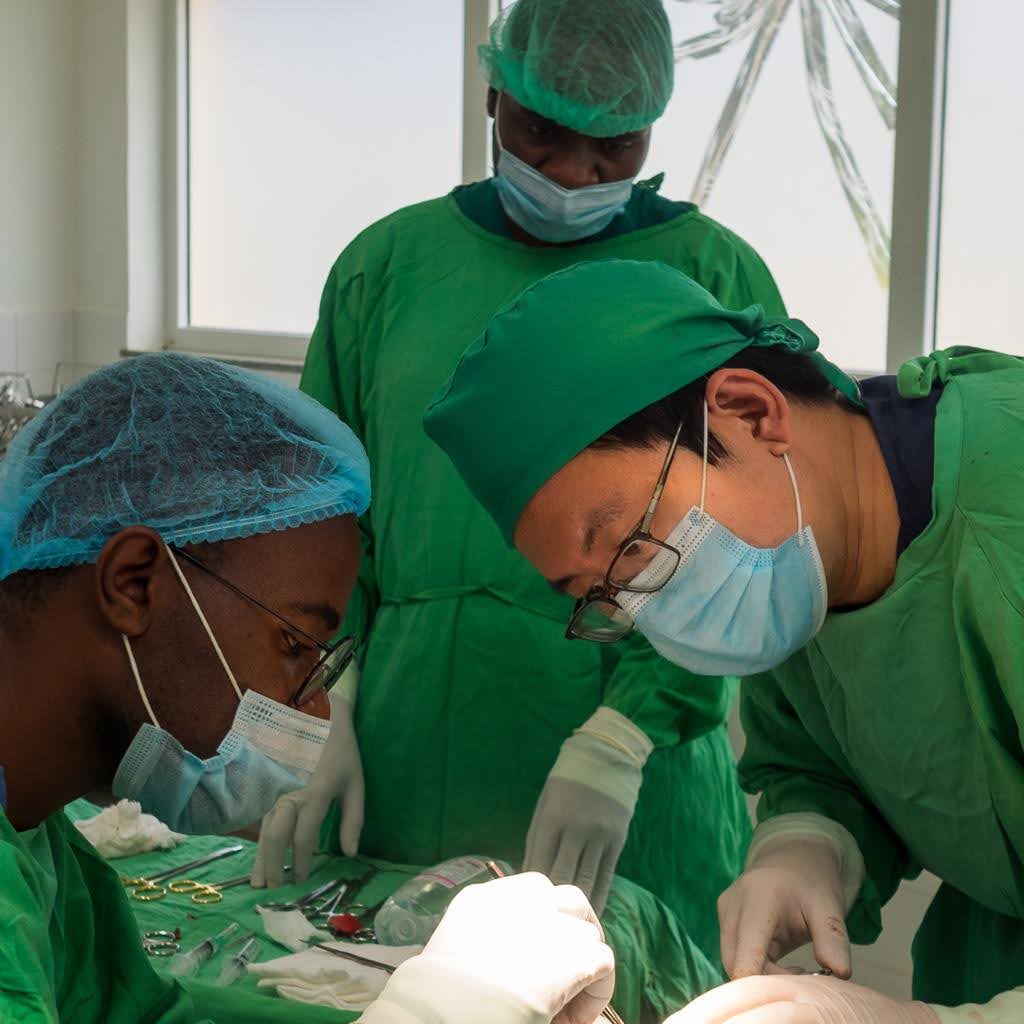 That is how Dr. Sam Chen has described his experience volunteering at CEML. Since his first visit in 2017 Sam has resolved to place his expertise at CEML's disposal.
Born in China, Sam spent some years growing up in New Zealand, where Christian missionaries taught him English. C. S. Lewis' Chronicles of Narnia were among the first English books he read! He later moved to Canada, where he still lives. His background has helped shape Sam's ability to function cross-culturally.
Sam's grandfather was a Christian surgeon, which has led many to assume that Sam's own Christian calling in surgery is an inheritance. However, Sam notes that he was prophetically named "Samuel" by his grandfather – and just as the Biblical Samuel was dedicated to the temple by his mother, Sam believes he too belongs to the work of the church. "God leads me where He sees the best purpose for my life."
When Sam first accepted Dr. Steve Foster's invitation to come work at CEML, he was finding the culture in Canadian hospitals abrasive. "Why should we take you on?" he said he was often asked. "Prove to us why you're good enough," he heard himself being challenged.
The culture at CEML was different: "Angola was a place where I was appreciated and welcomed." He found love and acceptance from colleagues as well as meaningful work where "a little bit of medical intervention helps so much."
That initial visit to CEML helped guide Sam's development as a surgeon, causing him to become a global surgery fellow and taking on burn treatment, as he saw a gap in that discipline in Angola. As in many ailments, people in Angola tend to delay seeking medical treatment, often exacerbating their troubles. With burns, that can mean severe cases which would be seen immediately in Canada are instead deferred for months.
Sam also sees similarities in what he does to repair disfigurements caused by burns to the work done in the fistula program. Like the fistula patients, "burn victims have always been out there living with their condition." Just as fistula repair assists women overcoming ostracized social environments, so too can repairs to visible burns, particularly repaired facial damage.
Dedicating himself to CEML has also helped Sam soar in Canada as he applies what he learns from Dr. Foster and Dr. Olson in Angola, demonstrating experience that his colleagues might lack. "I've learned more coming here than I've probably imparted," he admits. He also found that his lack of Portuguese has helped make him a more patient physician and more conscious of what he communicates using his body language.
CEML is also a place where physicians can evangelize to their patients. Sam finds Angolans very willing to hear the Gospel message. But, "The harvest is plentiful, but the workers are few. Ask the Lord of the harvest, therefore, to send out workers into His harvest." (Matthew 9:37)
Like Sam, do you feel called to serve at CEML? Visit our short-term or long-term opportunities pages!