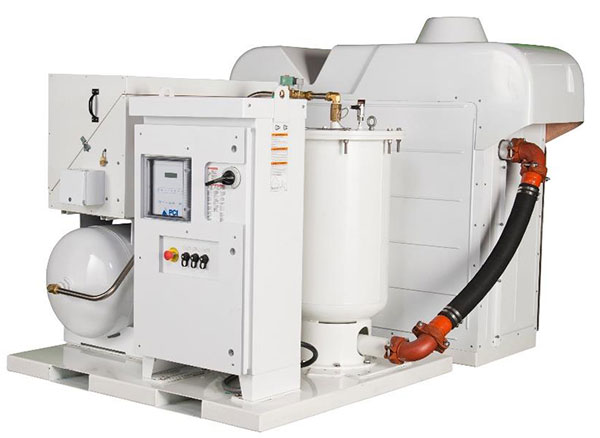 Oxygen Generator
Cost: $150,000
This vital piece of hospital infrastructure equipment provides necessary oxygen for each patient during surgery and afterwards in recovery. Other patients requiring breathing assistance rely on oxygen for their sustained care.
Portable Ultrasound
Cost: $38,000
Weighing less than 4 kg and the size of a lap-top, mobile clinics equipped with this unit are able to perform abdominal scans in mobile clinics.
---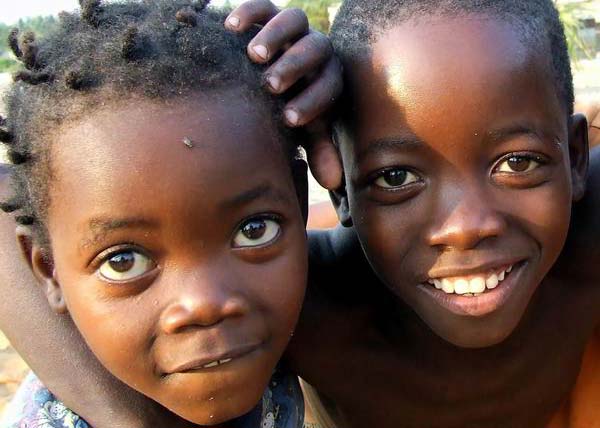 Literacy Teacher
Cost $400
Audrey Henderson, a Canadian nurse working at CEML, had a vision to start a literacy program for her fistula girls. She realized most of the girls have never learned to read or write. Few could even write their own name. Without any skills, they have very little to look forward to when they leave the safety of the hospital. Audrey had a great idea! Why not teach them to read and write. Your gift of $400 pays the part-time salary of our literacy teacher for an entire month! But more than that, you are giving a young girl a second chance!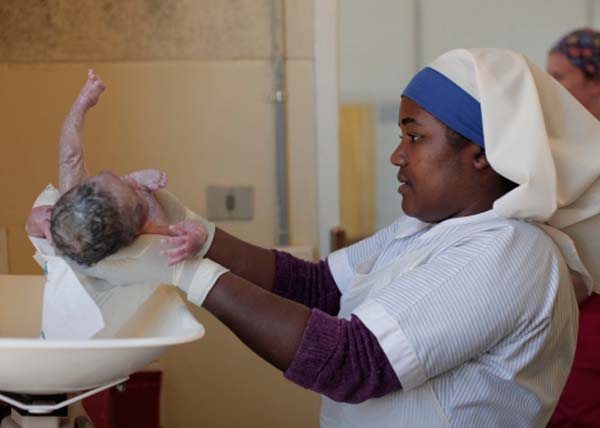 Save the life of a newborn
Cost $500
Your gift provides the surgery for a baby born with hydrocephalus – a condition in which spinal fluid cannot circulate properly in the brain. A simple surgery to implant a shunt that allows the fluid to drain saves the baby from life-long brain damage or, in the worst case, death. We are grateful to a Dutch charity that provides the shunt.
---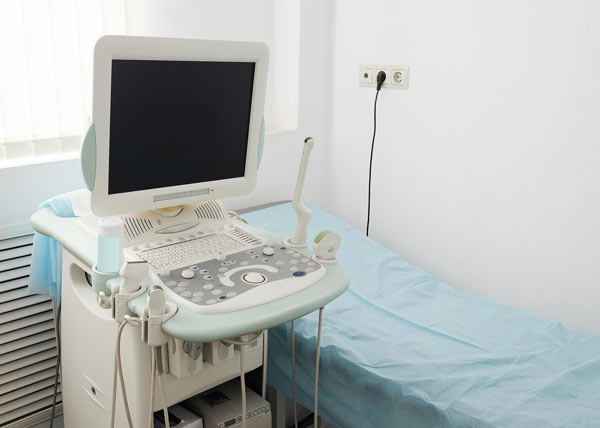 Ultra-Sound System and Cardiac Probes
Cost $106,000
This technology is critical in life-threatening pre-natal cases and heart disease. Currently, heart patients must be referred to other facilities – often out of reach for those living in poverty. This portable unit allows our team to meet the high-use demands without installing multiple units. Our current unit is well-used and is on the verge of retirement.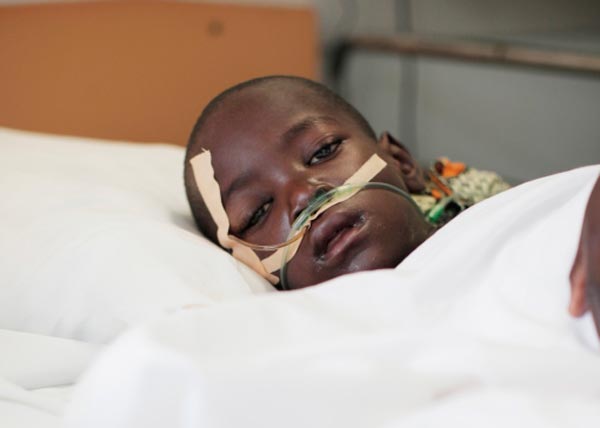 Hope Fund for Patient Assistance
Few of our patients can afford the cost of our services. Through the CEML Hope Fund you can ensure each patient is treated – no matter what their financial situation.
---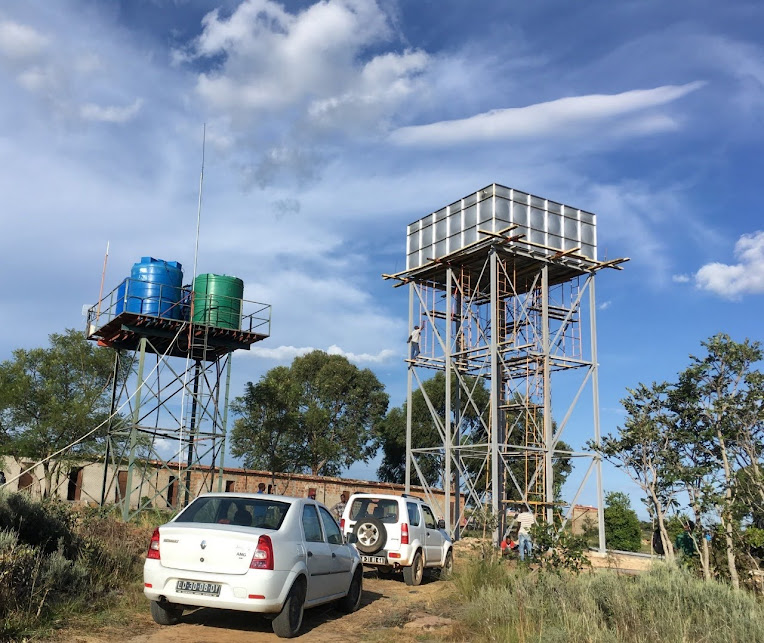 Standby Water Tank
Cost $6,000
Recently we were able to build this tower and 100,000 liter tank which keeps a reserve of several days' water supply for the hospital. However it will need periodic maintenance and cleaning; during those times we would like to acquire a small 15,000 liter tank of similar design which can be installed on our old water tower.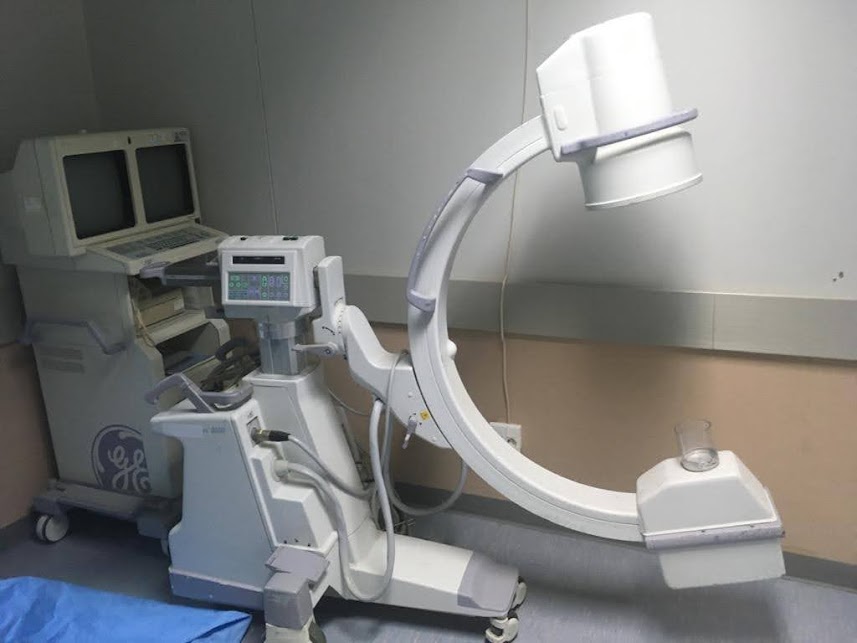 Surgical "C-Arm" X-Ray
Cost $300,000
Whether putting a reinforcing plate on a bone or implanting a pacemaker, it can be vital for a surgeon to see real-time x-ray views and be sure everything is in exactly the right place. Our current system is 18 years old and has failed. A brand new system will bring many technology advances and a long life.
---
---
---
Donate
Thank you for supporting our work. All Canadian and American donations are processed through SIM Canada and SIM U.S. You will be taken to their site to make your donation.
Questions About a Project?
Financial Accountablity
Our partnership with SIM is long-standing and provides the foundation for accountability to donors and to our overall program.